Success Stories
Marigold - An acceptable alternative of opium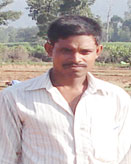 Description of farmers
Name : Parmod Dandi
Address :
Village – Gidhour
Block – Gidhour
Age – 35
Education – Matric
Land holding – 2ha.
Background
Cultivation of Posta (opium poppy) : A crop harmful for both human beings and the environment was being cultivated in a large area in left wing extremism (LWE) affected Chatra district.
Farmers unhesitatingly accepted that they were cultivating posta for higher income in spite of knowing about the harmful effects of this crop.
KVK Intervention
In order to understand the perspectives of the farmers, their attitude and likings, a meeting was convened at Gidhour block head quarter of the district.
KVK scientist put forth so many options like vegetable, spice and flower cultivation which could give similar benefit as compared to posta without harmful effects.
Ultimately after rigourous discussion the farmers in the leadership of Promod Dangi became ready to cultivate marigold in place of posta.
KVK conducted frontline demonstrations (FLD) on marigold (Var. orange drop and lemon drop) in 1ha land of Promod Dangi.
Economics
Income through posta cultivation /ha
Rs. 70,000/ha
Income through marigold cultivation/ha
Rs. 60,000/ha
Impact
This news flashed in all news paper and also through TV channels in the state as well as in the district.
After observing the benefit from cultivation of marigold neighboring farmers also ready to cultivate marigold in place of posta.
The deputy commissioner and other line department officials attended the programme and observed the performance of marigold cultivation. Now a days about 40ha of area come under marigold cultivation in district.

Vegetable cultivation is only way for increasing income and nutritional security of small land holding.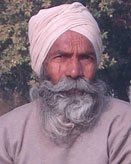 Description of farmers
Name : Ghanshyam Dangi
Address :
Village – Dariyatu
Block – Chatra
Age – 59
Education – Non matric
Land holding – 1.5ha.
Background :
For nutritional security and increasing income of farmers vegetable cultivation is the most important activities of small land holding farmers.
KVK Intervention :
Organized frontline demonstration on improved varieties and recommended management practices of cultivation of tomato, brinjal and cauliflower.
The demonstrations on tomato and brinjal were conducted to show the effects of wilt resistant varieties i.e. Arka alok and Arka abha for tomato and swarnshree and swarnmani for brinjal and that of on cauliflower (Snowball) to show the benefit of application of borex (100kg/ha) in rainy season.
Altogether the demonstration were conducted in the fields of 30 farmers (10 for each crop).
Ghanshyam Dangi opted for all the three crops under the FLD programme on vegetables with all recommended management practices.
Economics analysis :
S.N.
Crop
1
Brinjal
Farmers Practice : 147
Demonstration : 245
Farmers Practice : 82,200.00
Demonstration : 1,47,000.00
2
Tomato
Farmers Practice : 132
Demonstration : 220
Farmers Practice : 79,200.00
Demonstration : 1,32,000.00
3
Cauliflower
Farmers Practice : 179
Demonstration : 289
Farmers Practice : 1,25,300.00
Demonstration : 2,00,300.00
Experience :
Observing the impact of demonstrations conducted on the three crops in the field of Ghanshyam Dangi neighboring farmers and farmers from other villages became influenced and opted wilt resistant varieties of tomato and brinjal in kharif season.
Application of borex (10kg/ha) became popular among cauliflower in kharif season.
Now a day Sri Dangi operated farmer school supported by ATMA on vegetable cultivation and provides consultancy to other vegetable growers in the district.

Income generation through vermi-composting.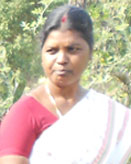 Description of farmers
Name : Basanti Panna
Address :
Village – Khutikewal
Block – Hunterganj
Age – 48v Education – Matric
Land holding – 2.5ha.
Background :
Farm womens economic security can be ensured through diversification of the farm enterprises.
Cattle and buffalo are the most important livestock in district.
Farmers of the district have been traditionally using animal dung without proper compsoting.
Rucurring drought condition and inherent hardships of complex diverse and risk prone agriculture have negatively affected the soil health in the district.
Majority of the farmers are not able to use balanced dose of chemical fertilizer due to poor economic condition and higher price.
KVK Intervention :
Basanti panna a resident of village Khutikewal in Hunterganj block of Chatra district along with 20 farm women selected as participant of 5 days training programme on title "vermicompost technology" They were having on an average 1.5 ha of land with 7-8 animals.
KVK organized a 5 days on campus training programme for the them and provided all technological knowledge and skill of vermicompost production through imparting practical training.
Participants were also exposed to application of vermicompost and its benefits in cultivation of vegetables.
At the end of the training programme the KVK provided 200 worms (Eisenia foetida) to each participant under front line demonstration programme.
Impact :
Back at home all the farm women started vermicompsot production under their own management conditions.
Basanti panna provided technical backstopping to her fellows through guiding them on the spot by making weekly visits to their farm.
Economics analysis :
First year Basanti produce 20q of vermicompost worth Rs. 10,000/- and 200 worms multiplied to 10000 worms.
Now a days she subsequent produced 300q vermicompsot in year and earns Rs. 1.5 lakh/annum and her fellow women produced 60q and earn Rs. 30,000/annum.
Experience :
Due to success of this group other SHGs and farmers have adopted this enterprise on large scale in the district.
This practices facilitated generation of additional income at one hand and on the other hand improved the soil health and production of organic vegetables.

(T & D) breed of pig become popular among landless farmers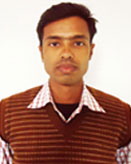 Description of farmers
Name : Sri. Prakash Purti
Address :
Village – Bagmari
Block – Gidhour
Age – 55
Education – Matric
Land holding – 1.5ha.
Background :
Krishi Vigyan Kendra Chatra trained a number of rural unemployed youth for making them successful entrepreneurs the outcome was not so encouraging. However the situation change when Sri Praksh Purti come in contact with KVK along with five farm women for training on improved pig farming. Their interest in pig farming was traced back as this was their traditional occupation, which was very familiar to them. But they had left it in the past due to low income or no income from this enterprise because of poor yielding desi breed having slow body growth less number of piglets and occurrence of diseases.
KVK Intervention :
KVK scientists designed and imparted training on improved pig rearing during the year 2008.
After training each person was provided with piglets of tam worth, Desi (T&D) breed (3 female and 1 male).
After six month they were sent for advanced training at pig farm of Birsa Agricultural university, Ranchi.
Impact
| Parameters | Traditional Practices | Improved Practices |
| --- | --- | --- |
| Number of piglets per harrowing | 5 | Average 8 |
| Body growth after 9 months | 35kg | 52kg |
| Disease infestation | Infestation observe | No infestation. |
Economic ssAnalysis
| Parameters | Traditional Practices | Improved Practices |
| --- | --- | --- |
| Net income first year in two harrowing with (2F + 1M) when piglet sold after 9 months. | 16000 | 39,560.00 |
Economics analysis :
The success story of pig farming was covered by the local news paper and Prakesh purti and his team became famous in the district as successful pig rearers.
Prakash Purti and his team also provide (T&D) breed piglets for pig rearer.
Experience :
District animal husbandry department & ATMA recommended and incorporate in her action plan for large scale dissemination of breed (T&D) among the pig farmers.
Now a days 56 rural youth of the district started pig farming as commercial ventures and earn Rs. 80,000/year.
Custom hiring centre is useful for small landholding farmers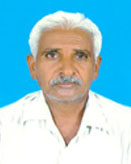 Description of farmers
Name : Sri. Sudhir Singh (55)
Address :
Purani, Itkhori block having 5 acre of land
Background :
Farm mechanization reduce labour requirements and cost of cultivation.
Due to high cost of farm machine resource poor farmers not able to purchase.
Due to unavailability of farm implements agricultural operation not done on time.
KVK Intervention :
KVK identified comparatively resource rich and innovative farmers one in each blocks.
All 12 farmers from each block trained in KVK related to farm implements.
Out of 12 farmers first Sudhir Singh, from purani village of itkhori block come forward and agree to invest some money for purchasing farm implements on subsidiary basis from government scheme and established custom hiring center in village.
Linkage with different department who provide subsidies of different farm implements.
| S.N. | Name of farm implement available under custom hiring centre | Rate charges under custom hiring centre. (Rs.) |
| --- | --- | --- |
| 1 | Conoweeder | Rs. 25/days |
| 2 | Mobile power sprayer | Rs. 100/days |
| 3 | Pump set | Rs. 250/days |
| 4 | Pedal paddy thresher | Rs. 250/days |
| 5 | Rice transplantar | Rs. 2700/ha |
| 6 | Maize shellar | Rs. 5/days |
| 7 | Tractor operated zero tillage | Rs. 600/ha |
| 8 | Power tiller | Rs. 250ha |
| 9 | Tractor (ploughing, harrowing & sowing) | Rs. 600hr |
| 10 | Wheat thresher | Rs. 300/hr |
| 11 | Manu ally chaff cutter | Rs. 75/hr |
| 12 | Power chaff cutter | Rs. 210/hr |
Results :
350ha land come under cultivation which left due to unavailability of labour.
Resource poor farmers also utilized tractor and other farm implements on custom hiring center.
Sudhir Singh generate more than 2 lakh rupees annual through custom hiring center.
Due to effective operation of custom hiring center this model was also replicated in other block and now a days 5 custom hiring center under operation in district.
On an average 20-30% reduce time and 15-20% increase yield of different crops due to timely and effective agricultural operation.
Description of farmers
Name :
Address :
Background :
KVK Intervention :
Economics analysis :
Experience :